PERFORMERS:
Christina Brabetz (violin)
Anton Barakhovski (violin)
Leonard Fu (violin)
Nimrod Guez (viola)
Alexander Zemtsov (viola)
Alexei Stadler (cello)
Wolfgang Emanuel Schmidt (cello)
Elisabeth Brauss (piano)

PROGRAMME:
Wolfgang Amadeus Mozart
Piano Quartet No 1 in G Minor, KV 478
Johannes Brahms
Piano Quartet No 1 in G Minor, Op. 25
Pyotr Tchaikovsky
Souvenir de Florence, string sextet in D Minor, Op. 70

The concert is taking place as part of the XII Germany Week in St Petersburg which is being run by the General Consulate of the Federal Republic of Germany in St Petersburg together with the Goethe Institute and the North-West Branch of the Russian-German International Chamber of Commerce

TONALi is an original arts project run in Hamburg since 2010. It was founded by the cellists Amadeus Templeton and Boris Matchin.
TONALi is an international competition run on an annual basis focussing on one of three specialist performing areas: violin (2010, 2013), cello (2011, 2014) and piano (2012, 2015). During the competition – which features twelve young musicians aged between sixteen and twenty-one – the competitors' teaching, educational and organisational abilities are assessed as well as their virtuoso performing skills.
The project has the permanent feature of a "Tutti" – a competition and festival for school pupils. Each of the professional competitors takes command of one of twelve comprehensive schools in Hamburg. Set tasks include not just rehearsing and performing a concert with the students but also attracting as great a number of young audiences as possible to the concert hall. The competition finale is held at the central hall of the Laeiszhalle in Hamburg. The school that manages to engage the greatest number of children in music is named the winner and receives a special award.
From year to year TONALi thus involves up to ten thousand Hamburg schoolchildren in classical music.
The TONALi project also has another competition – for composers. It is overseen by Sofia Gubaidulina.
The TONALi initiative, backed by Minister for Culture and Mass Media Monica Grütters, is supported by renowned musicians Mischa Maisky, Lisa Batiashvili, Paavo Järvi, Vadim Repin and Heinrich Schiff among others. Christoph Eschenbach is the competition's Honorary Director.

The concert will take place with the amicable support of the Senate and Ministry of Culture of the Free and Hanseatic City of Hamburg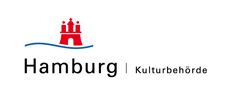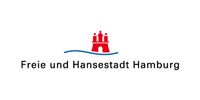 Official website: www.tonali.de