XIV MARIINSKY INTERNATIONAL PIANO FESTIVAL
21–31 December 2019
Founders of the festival: Valery Gergiev and Mira Yevtich
In late December, the Mariinsky Theatre will, in line with tradition, be inviting pianists from all over the world to this great festival. Over the course of eleven days, from 21 to 31 December, the theatre's venues will play host to the piano in solos, in ensembles and with orchestra.
The festival's concerts will feature pianists about whom critics and the public have had heated debates over the last year. First, there are the finalists of the XVI International Tchaikovsky Competition: France's Alexandre Kantorow, Japan's Mao Fujita, the USA's Kenneth Broberg and Russia's Dmitry Shishkin. Victory at the competition has opened the doors to them to appear at the greatest concert halls and afforded audiences the rare opportunity to hear them live in St Petersburg.
The speed with which prize-winners of the last Tchaikovsky Competition have developed may be seen through the stratospheric career growth of France's Lucas Debargue and Sergei Redkin, a pupil of the St Petersburg school.
Of the internationally acclaimed musicians who have long since cemented their status, the festival will be attended by Denis Matsuev, Nikolai Lugansky and Christian Blackshaw. They will be appearing in both recitals and chamber and orchestral programmes.
Among young musicians who have drawn public attention in recent years, this festival will feature Alexander Malofeev, Abisal Gergiev and Dmitry Kalashnikov. As always, one of the festival concerts will be dedicated to the class of one teacher. This time we will have the opportunity to hear the students of the legendary Alexei Lyubmov.

Sponsor of the festival:



Partners of the festival: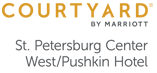 Under the aegis of UNESC