Programme: Tchaikovsky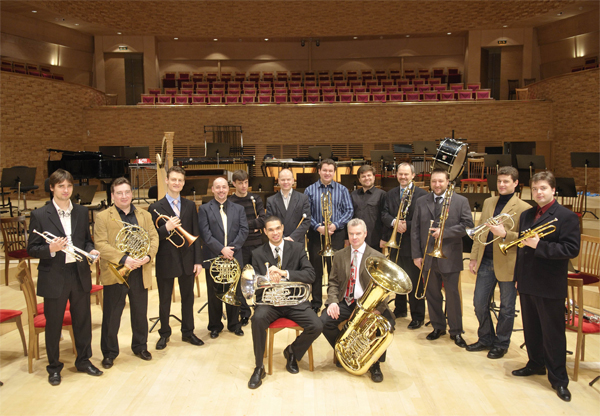 The Mariinsky Theatre Brass Band was established in autumn 2007, but the ensemble has already made a great name for itself both in Russia and abroad. The musicians have performed to tremendous acclaim in Tokyo, Vienna and cities in Switzerland and Spain, where the ensemble appeared as part of major tours by the Mariinsky Theatre Orchestra. Today the ensemble, which is made up of thirteen musicians from the Theatre´s Orchestra, has a repertoire including arrangements for brass from a vast selection of works – from Musorgsky´s Pictures at an Exhibition and Borodin´s Polovtsian Dances to Beethoven´s Fifth Symphony. At this year´s Festival the ensemble will be performing works by Bach, Handel and Tchaikovsky.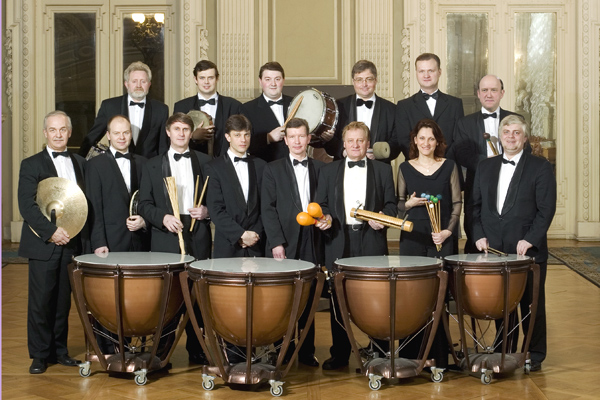 The ensemble Percussion + was founded by young performers from the Mariinsky Theatre percussion section. The ensemble's repertoire includes original works by Russian and western composers in addition to transcriptions written by members of the ensemble. The ensemble's name indicates the close collaboration of the group with performing musicians from other orchestral ensembles, young singers and composers.
Concerto for Violin and Percussion Instruments by young composer Alexei Krasheninnikov was specially written by him for Percussion + and proved a great success when first performed with the ensemble.
In the ensemble, almost all performers are prize-winners at international competitions. Vivid, creative and selflessly dedicated to their task, these musicians prove at every performance that, as renowned Hungarian conductor and teacher Arthur Nikisch accurately remarked, "percussion instruments are the heart of the orchestra and the life of the entire ensemble depends on how it beats!"
Yu. V. Alexeyev Vice President Russian Association of Percussion Instruments
Members of the ensemble:
Andrei Khotin, Honoured Artist of Russia
Yuri Alexeyev, International Competition Prize-Winner
Arseny Shuplyakov, International Competition Prize-Winner
Yevgeny Zhikalov, International Competition Prize-Winner
Tatiana Cheryomukhina, International Competition Prize-Winner
Vladislav Ivanov, International Competition Prize-Winner
Yuri Mishchenko
Mikhail Peskov (corresponding member of the Russian Bell Society)
Andrei Koziev
Special guest – Viktor Grishin, Honoured Artist of Russia, Percussion Leader at the Bolshoi Theatre of Russia, Professor of the Moscow Conservatoire