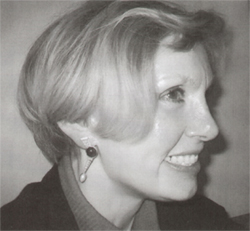 violin
OPUS POSTH Artistic Director
Tatiana Grindenko is a graduate of the Moscow State Tchaikovsky Conservatoire and student of renowned Professors Sergeyev (St Petersburg), Yankelevich and Glezarova (Moscow). Prize-winner at many international competitions induding the Tchaikovsky and Wieniawski Competitions; People's Artist of Russia. Recipient of the State Prize of Russia (2003) for outstanding achievements in music.
Tatiana Grindenko's musical interests have never been confined to academic music. Tatiana Grindenko was a member of Boomerang, one of the USSR's first rock groups, and subsequently of Forpost. She has taken part in various avant-garde events and festivals. In 1980, Tatiana Grindenko and Alexei Lyubimov formed the USSR's first baroque ensemble, the Academy of Early Music, using authentic 17th and 18th century performance techniques which she still employs to this day.
Since 1989 Tatiana Grindenko has appeared with world-famous orchestras such as the Wiener Philharmoniker, the Dresden Staatskapelle, the Berliner Philharmoniker, Leipzig's Gewandhaus and the Symphony Orchestras of Brooklyn, Los Angeles, Milan, Turin, Rome, Moscow and St Petersburg. On stage, Tatiana Grindenko has been partnered by such outstanding musicians as Kurt Masur, Kurt Sanderling, Kirill Kondrashin, Gennady Rozhdestvensky, Yuri Temirkanov, Mstislav Rostropovich, Gidon Kremer, Frans Brüggen, Alexei Lyubimov and Alexander Knyazev. Renowned composers including Alfred Schnittke, Arvo Part, Vladimir Martynov, Luigi Mono and Valentin Silvestrov have all composed, and continue to compose, works specially for Tatiana Grindenko. Tatiana Grindenko's music has been recorded by international companies including Melodia, Eurodisk, Ondine, Deutsche Grammophon, Erdenklang Musikverlag & CCn'C RECORDS, RCA, ECM, Wergo and Long Arms Records. Tatiana Grindenko has managed numerous theatre productions and performances. They include the operas // re pastore by Galuppi, Mozart's Die Zauberflöte (directed by Katya Pospelova), Martynov's Mozart and Safer/and Go and Stop Progress (directed by Anatoly Vasiliev and Yuri Lyubimov) and Fomin's Orpheus (directed by llya Applebaum).
The ensemble OPUS POSTH, was established in 1999 on the basis of the Academy of Early Music especially for the project New Sacral Space. The ensemble is based on the concept of composer and philosopher Vladimir Martynov, which defines both the name of the ensemble (opusposthumum, posthumous publication of a musical work) and contemporary cultural reality. The essence of the concept lies in recognising the irreversible nature of the process of the collapse of fundamental principles serving as a basis for compositional music and the birth of a new space for making music. Not to express and experience reality but to exist with it — that is the aim of opas posf music. This has seen such multimedia projects as Night in Galicia, Seasons, Russo-German Requiem, Games of Angels and People, Song of Songs, BACH-2000, There Will Be No Winter, Songs of the Doomed and The Seven Last Words of Christ among others. The ensemble's repertoire includes modem (20th century) and cutting-edge (21 st century) works by Russian and Western composers. The ensemble OPUS POSTH. has produced the CDs Hymns, Night in Galicia, Come In!, Requiem and Stabat Mater, Tetractis, Passionslieder, Litany of the Blessed Virgin and Joseph Haydn's The Seven Last Words of Christ, acclaimed by STRAD magazine as best CD of the year (recorded with CCn'C Records and Long Arms Records with support from the Ford Foundation).